1
on: March 01, 2019, 03:33:41 pm
A set of tonemappers starting from "
ACESFilm 2.0
" lut which is the same ACES tonemapper found in Marmoset Toolbag 3. The rationale is flawed though, so for correct ACES I recommend following my
PBR+ACES workflow
here
, and use the "
ACESFilm - ACEScg
" lut included in this pack.
If you are not into ACES or that's too much of a hassle you might probably better off using the 4 non-ACES tonemappers. One is Marmoset matching
Hejl tonemapper
, and the other 3
Hable's "Uncharted 2" filmic tonemappers
shaped by MJP and Thomas Mansecal (two of them matching Blender's Filmic High and Medium High).
They are divided by bright and dark (depending on HDRI dynamic range -interior/exterior-), and flat or filmic profile more prone for working or showcasing.
Download from my
ArtStation
.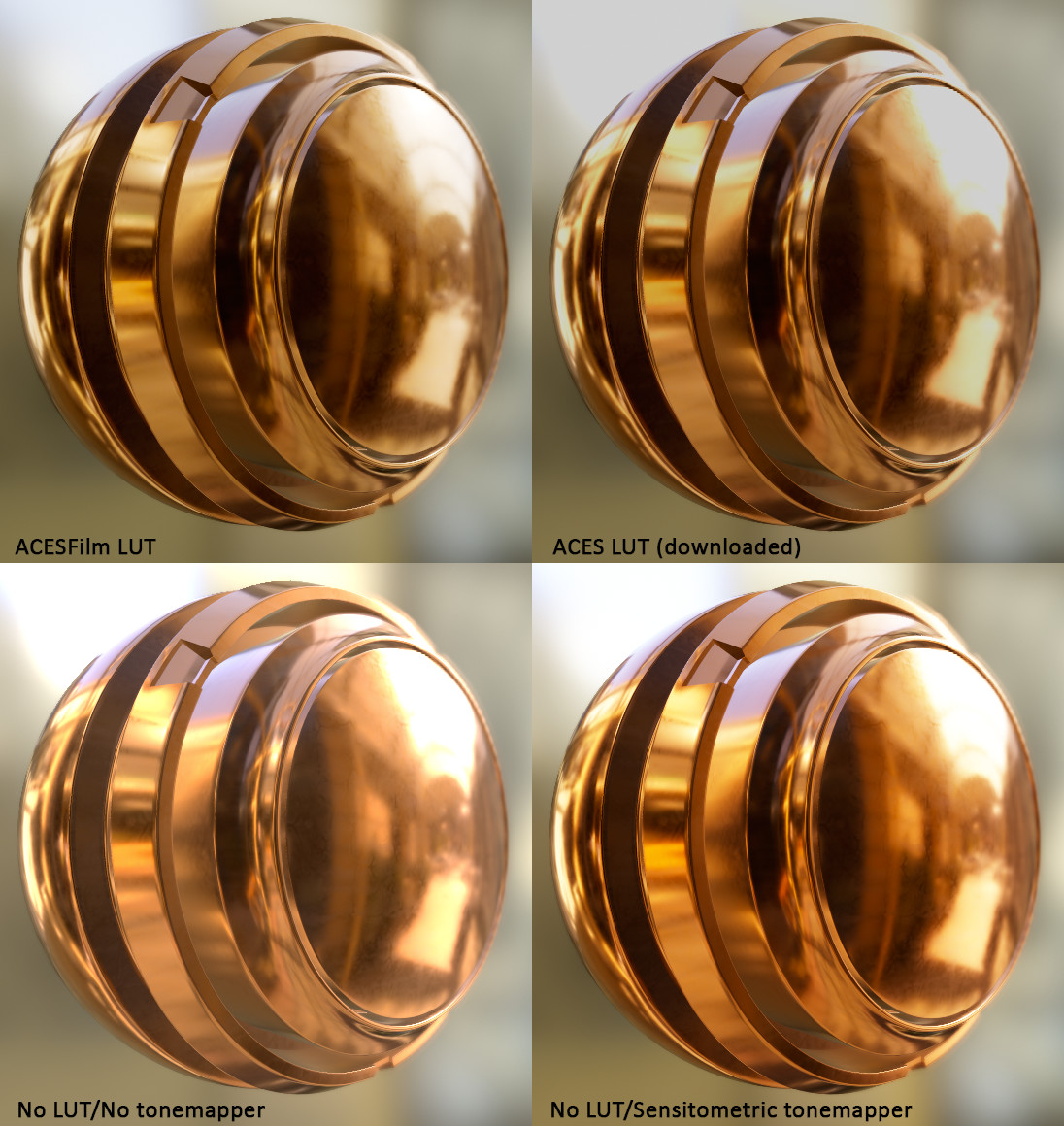 Originally ACESFilm lut was created to fix an existent problem on another ACES lut (now already fixed)
The 4 new tonemappers back to back. 2 dark, 2 bright; 2 flat, 2 filmic. Using studio05 environment without post-processing. I converted the Filmic tonemappers to .frag files so you can also use them in Marmoset Toolbag (and get a unified look across Substance Painter and Blender if you wish)