1
on: March 05, 2018, 02:04:36 am
Hello all;
I've created a substance with 3 exposed parameters.
Editing these parameters has a visible effect on the outputs in substance designer, in substance player, and in 'Unreal' if I edit the substance graph instance directly.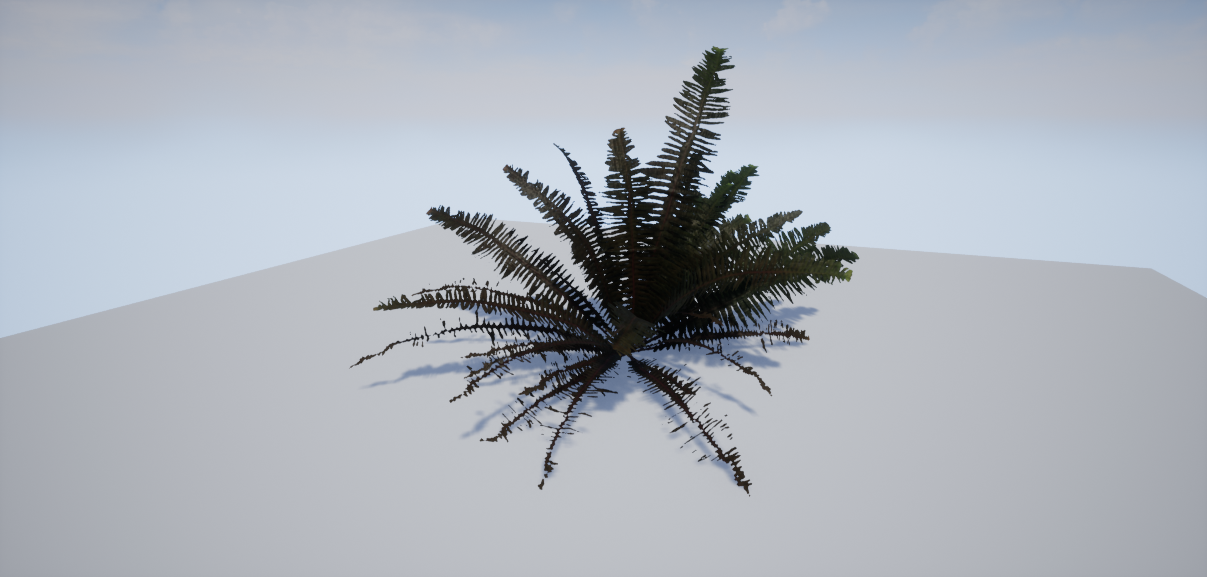 However, what I'm trying to do is control the parameters using a blueprint.
A substance with exactly the same named parameters DOES work in blueprint, and I've copy/pasted the nodes to ensure I didn't make a typo - several times, since I was sure that was going to be the problem.
I still can't get it to work, though. The sbsar is here:
http://www.aj-concepts.net/internet_uploads/Sword_fern_v007.sbsar
Any chance someone could try it in blueprint, and see what I did wrong?
Tested in Unreal 4.18.2, Substance Designer 2017.2.3, Latest substance plugin.
Any assistance appreciated!